Our Valued Services

BUSINESS

SERVICES
Business Managed
Services
A managed service provider (MSP) offers management and support of IT network-based services, applications and equipment to businesses, individuals and other service providers. As businesses become increasingly dependent on IT and require more complex systems to conduct their operations, the need for reliable MSPs that allow business owners to focus on their core functions has become critical.
Read More
Website Design and
Development
At Computer Connection we believe your website is the most important component of your company's marketing plan and company grows. We work with you to gather information about your needs and goals,
Read More
Business Network
Solutions
Computer Connections Business Servers All servers offered through Computer Connections are Intel based custom built servers. Listed Below are examples and Specs of Servers we have recently designed and implemented within many different enviroments.
Read More
HIGH-SPEED INTERNET WHEREVER YOU
LIVE!
Computer Connections, in partnership with WIConnect Wireless, is proud to announce availability of an internet connection - wherever you may live.
Read More
IT
SECURITY
IT security is often overlooked when budgeting for your technology infrastructure. We're here to help you wade through that sea of uncertainty and give you the knowledge to move forward confidently. Remember: knowledge is power.
Read More
Computer Sales &
Repair
• Custom Built Gaming Computers • New and Refurbished Computers • Video Games and Console Systems • Computer Hardware, GPU, PSU, CPU • Sony and Samsung HDTV, • Home Audio Sound Systems
Testimonial

Our Clients About

Us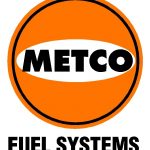 "In our industry, computers and technology are not only critical to our office staff, but equally important to our remote service technicians. As METCO grew in numbers, we neglected our computers and IT. We didn't have the expertise on staff to handle the continuous issues, so we turned to Computer Connections. We were fortunate to have our account assigned to Nick and he immediately gained our trust and became our go to guy. He not only got our current systems up to date, but he established a long term replacement plan for all computers and servers (which was spread out over three years…he understood we financially couldn't do it all in one year). In the past, anytime there was computer or IT problem, it was a distraction to the entire office. Now, Nick can now remote in to any computer to solve almost any problem. I was once working from home on a Saturday night and had communication issues between my laptop and printer. I texted Nick and within ten minutes he was dialed in and fixing the problem. He didn't have to do that, but it shows the customer service that has become the norm. We have had great success with Computer Connections and I would recommend them to anyone. As a matter of fact, I don't even think about IT anymore until Nick calls to check in!"
METCO Fuel Systems – Brian Hora
/ General Manager